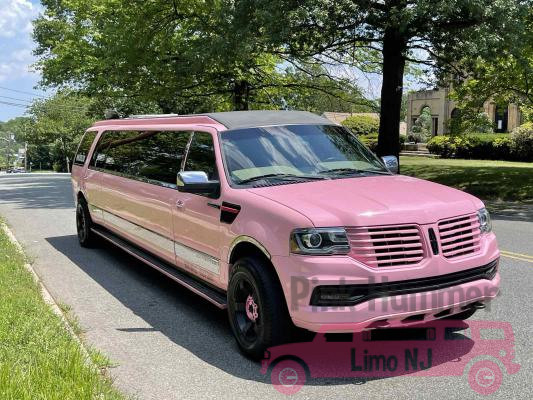 Your birthday is the most important day. As a young lady, you feel the need for the best party you can throw for your friends. It's easier than ever to do this in a pink limousine.
Although the party is fun, planning the event is essential. After the cake, invitations, venue, and gifts are all set, it is time to rent a pink limousine. This is the most important thing a young lady can do for her birthday.
Pink Hummer H2 Limousine
If you're planning a birthday party for a girl, a pink limo can be the perfect way to turn your special event into a memorable one. These vehicles are designed for female clients and have stunning interiors that will turn any party into an affair.
Pink Hummer limos are the ultimate transportation for girls' nights out or other celebrations, and they're not only fun but also affordable.
These vehicles feature a comfortable, plush seating area with plenty of legroom. There's a flat-screen TV and a DVD player. Also, the interior includes disco lights and a premium stereo system. And you can even request free soft drinks!
The pink limo makes an excellent choice for a bachelorette party, sweet sixteen, or any other special occasion. The Pink Hummer is so popular among young women that it is sold out in many limo fleets.
Whether you're in the market for a pink limo rental or want to have a 'girls' night out,' you'll find what you're looking for at pinkhummerlimonj.com. Plus, you'll get the best service for a great price!
You can rent a Pink Hummer in Pennsylvania, Connecticut, or New York. Each one is customizable from the ground up. You'll find fiber optic lighting, a surround sound stereo system, a disco floor, and a flat-screen TV.
These limousines can seat up to 22 passengers. For a more intimate ride, you may opt for a smaller limo. This option also offers a luxurious interior with iPod hookups, multiple TVs, and a disco ceiling.
A birthday is a big day, and it needs to be planned with lots of thought and creativity. It's essential to include decorations, music, and a professional photographer. Your limo will be ready with refreshments when you arrive.
When you rent a Pink Hummer H2 limousine, you'll feel the power of luxury while adding color to your special event. Especially if you live in New York, this limo will turn heads.